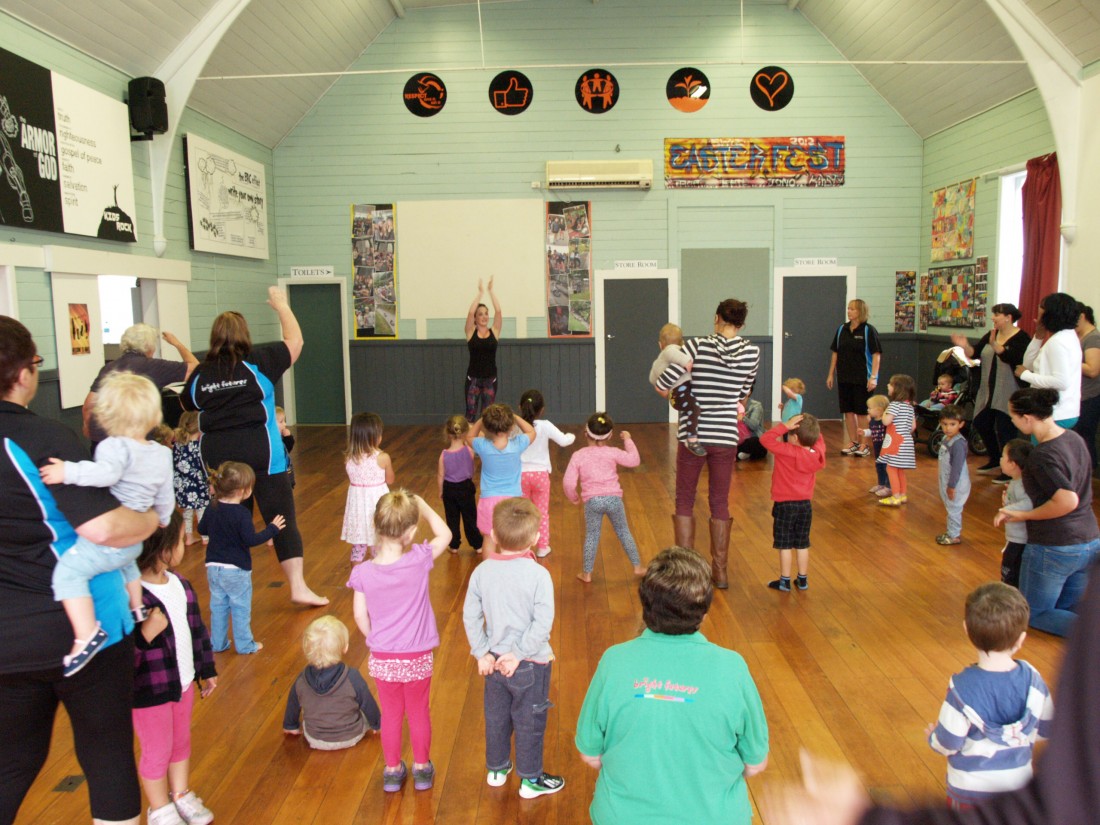 Hip Hop classes, Free for all under 5's
Hip Hopping across Hawkes Bay
There's a group of children that every week, around 10:30 start to get excited about their Wednesday.
Ok, every day has some excitement in it for young minds, but on Wednesdays, to be precise, the children are all under 5s, and they are about to start their Hip Hop Dance class.
Now, don't get images of American teenage rappers, body dancing on street pavements, although great to watch, Dance Instructor, Teish Williams, has designed these Hip Hop classes specifically for our younger children.  "We have created these classes that have easy to follow movements for children, while still having elements of Hip Hop so young children are still learning the basics of a new skill and co-ordination"
Bright Futures Marketing Coordinator, Shayne Jeffares, says that with the huge success of the classes in Napier, every Wednesday, it was an easy decision to look to take it to Flaxmere and Central Hawkes Bay, each week. "As well as supporting our Bright Future under 5s, we wanted to provide something for the whole community to get involved with, and enjoy.
"With creative dance, for the younger generation, there are many opportunities for socialising, self-expression, and self-esteem and of course Health and fitness. These benefits combined into a fun class, and seeing the children having such a good time, is a definite highlight"
The classes, sponsored by Bright Futures, home based care and learning,  run every week, in three locations around Hawke's Bay, and are completely free, for all Families with under five year olds.
"Each session runs for half an hour, and the children get to learn various routines, to upbeat music, they look forward to them each week, getting to know the songs and the dance moves to go with them"
The programme is also for parents and carers enjoyment so they can easily join in with their young ones.
Hip Hop –10:30-11am
every Tuesday at Epic Hall, Waipukurau,
Wednesdays, at Napier Family Centre play room,
and Fridays, at Flaxmere Community Centre.
More info http://brightfutures.org.nz/about/events/
Or phone 0508 67 89 10