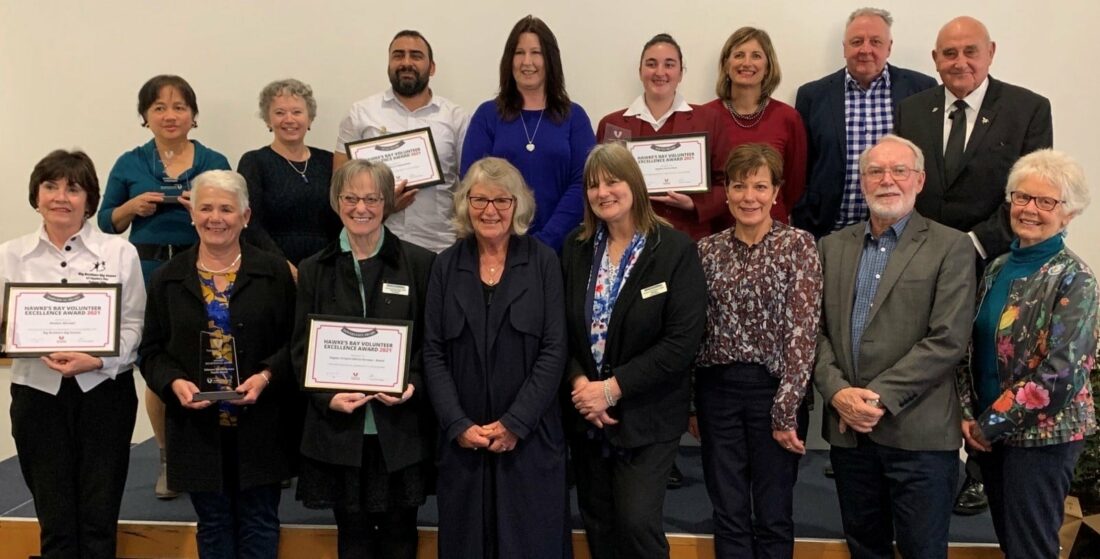 Celebrating our Volunteers
We celebrated Volunteers Week in June and gave thanks to all of our volunteers who were gifted a certificate of thanks for the time, energy and passion they give to us. We finished the celebrations off with an awards lunch hosted by Volunteering Hawkes Bay. We put through two nominations: one for the group award for all of our lovely volunteers at our Charity Shop and one for a longstanding governance Board member Mike Healy. The competition was tough, and while we didn't come away with a prize, we are still very proud of what we do. A big congratulations to the award winners: Napier Citizen's Advice Bureau for the Governance Award, Sophie Richardson for the Youth Award, Hawkes Bay Multicultural Association for the Team award and Alistair McLeod from Big Brothers and Big Sisters for the Individual Award. It was an amazing event and an honour to be part of the celebrations.
A big thank you to Leanne Collins, the Manager of Volunteering Hawke's Bay and to the Association's Chair Ken Simons – we value all of the support you provide to us and our volunteers.
Nga mihi nui ki a korua.
Photo by Maxine Boag shared on Volunteering Hawke's Bay's Facebook page.