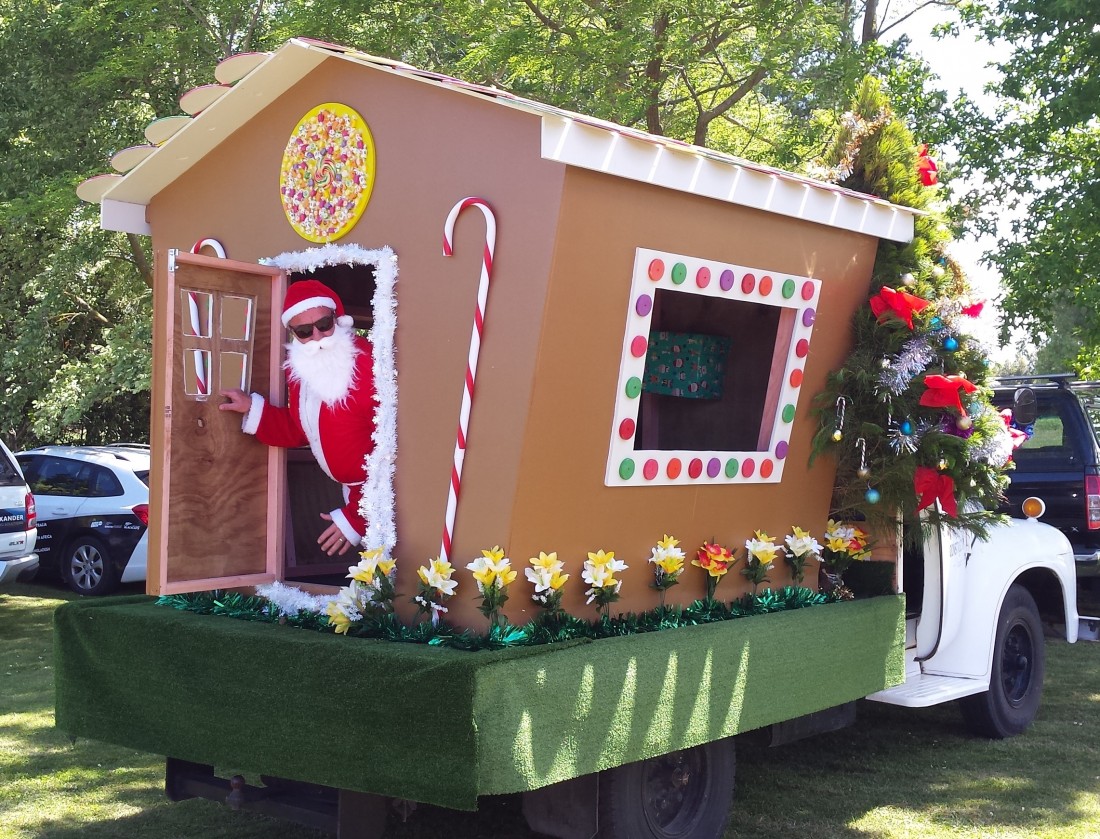 Playhouse kick starts our fundraiser
Napier Family Centre has plenty of experience at extending the life of our resources. When in the commercial world, a sign, a laptop or any other business tool would have been replaced years ago, Napier Family Centre repaints, fixes and recycles.
But the time has come for our Sunny Days van to be replaced. Everything that can be fixed, has been fixed and repairs are getting expensive. It's an essential service used to pick up and drop off children whose parents live over 1km from the centre and who otherwise couldn't get to us. Without it we know from experience many just won't come and the impact on that in the early years of learning is concerning. Napier Family Centre believes every child should have access to quality early childhood education so we do everything we can to help children access it.
Thankfully the generous team at Alexander's Construction have donated a playhouse they built for this year's Napier Christmas Parade to kick start fundraising for our new van. It's a work of art and it's being auctioned via Tradme (see here) just in time for a Christmas delivery. The auction closes on Wednesday 21st December and can be delivered to your door in the Napier or Hastings area so get in quick!
Alexander Construction have supported community organisations and events for decades. Managing Director of Alexander's Construction, Mark Hamilton says, "Family is important to us which is why we chose to donate the playhouse to Napier Family Centre. They don't have a specialist fundraising team but manage to do some great things for our community. We just hope that this benefits your fundraising efforts."
Napier Family Centre CEO, Kath Curran agrees, "Philanthropic trusts and individual donors support for our work, is absolutely the difference to whether or not we are able to say, 'Yes, we can help'.
The cost of a new van will be in the region upward of $30,000 so its no small exercise to raise the funds but a starter like this one is a great way to kick it off.
If you want to talk to us or help with any part of this project, please contact us via our Contact Form.